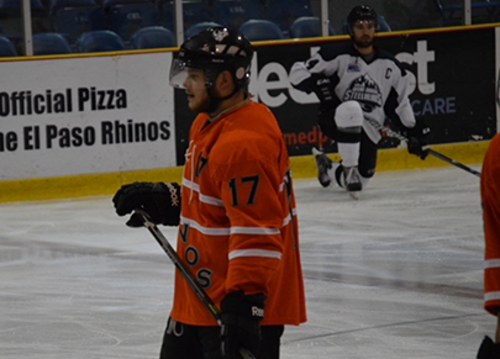 El Paso Rhinos' Swedish forward Sebastian Borg is heading home after signing with Swedish Division 1 team Vallentuna BK. Vallentuna BK plays in Stockholm County which is where Borg is from so it really will be a homecoming for the player who finished second on the team in points for El Paso last season.
In his one season in El Paso, Borg finished with 74 points on 24 goals and 50 assists. His play did not diminish in the slightest as the team made its run to the Thorne Cup finals as Borg racked up 10 points in 10 playoff games.
Vallentuna BK will be looking forward to Borg joining the team when they open their season in August. Last season the team – from Sweden's third tier of professional hockey – barely escaped relegation after posting a goal differential of -23 for the season. Borg should be able to make an impact immediately for his hometown club.
Borg will be missed by the Rhinos and their fans and we wish him the best with Vallentuna BK. Good luck on taking Vallentuna BK all the way to promotion this coming season! Thank you for all of your hard work in El Paso!