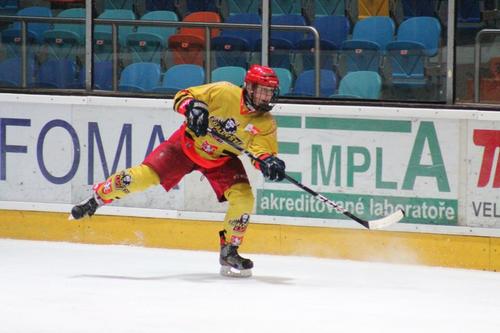 Born in 1997, Czech defenseman Adam Cech will take the ice in the Sun City for the first time at the age of 17. Characterized as a "stay at home defenseman," Cech's 6'2 and 210 lbs. frame is always a notable presence on the ice. Between 2010 and 2014, he played for HC Hradec Kralove's U16 and U18 teams. In 72 games, Cech's tough play earned him 115 penalty minutes while with his U16 team. Last season, Cech joined Platina Chisinau in the MHL B and tallied 90 penality minutes in only 29 games. 
"Intelligent and disciplined, he's looking to bring a tough presence on the ice while playing a good defensive game," Director of Recruiting Pierre Luc-Racette notes. "He will be a great teammate will surely be very hungry this season for his debut in North America." 
During his free time away from the rink, Adam is an MMA fighter, like former Rhino netminder Adam Vay.
With a knack for signing MMA fighters by the name of Adam, the Rhinos are proud to welcome Adam Cech to Rhino Country!